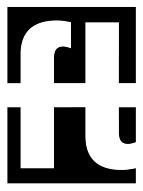 Also from Further Thought:

Not Going Gently by Yvonne Wright, an epic word tale of survival as an ordinary / extraordinary couple take on a foolhardy retirement dream. The journeys themselves werenít epic - sailing the canals of England, Wales, France, Belgium and Holland - itís who they were and how they did it that makes this a remarkable story of death-defying survival and life-enhancing older age.
339pp Illustrated Soft back Price £12.99 - available by enquiry to info@furtherthought.co.uk

Reading 'Til I Die ‐ a collection of supporters' tales curated by the STAR (the Supporters' Trust) C100pp Soft back Illustrated plentifully in colour.
Price £10 ‐ contact info@furtherthought.co.uk
The Legend of Robin Friday by Roger Titford. 64pp Soft back Illustrated in colour
Price £10 but alas currently out of print.
More Than A Job? by Roger Titford with Eamon Dunphy (1992) ‐ a player's and a fan's perspectives on a promotion season (1975‐76). A kind of sequel to Dunphy's famed classic Only A Game.
"Lively, interesting and well-written". Brian Glanville.

128pp Soft back.
Price £6.50 incl p+p - contact info@furtherthought.co.uk